Welding automation is becoming increasingly more common and necessary to ensure high-quality welds and productivity. Using weld cameras, such as the Xiris CellView camera, helps operators see the welding process more clearly and helps them make any in-process adjustments.

CellView cameras enable operators to view a weld cell from a broader perspective, they see the bigger picture of the welding process. This allows the operator to ensure the related equipment and area are clear and working properly. Since the operator can view the weld cell from a monitor with a CellView camera, the operator can work in safer conditions further away from any dangerous welding process. With the additional visibility from utilizing the CellView camera system along with other weld cameras, operators and supervisors can increase the "arc-on time" (time spent welding) by reducing the amount of time needed for set-up, or to make adjustments to the welding process while in operation.
Diagram of how a CellView camera would be set-up with another weld camera.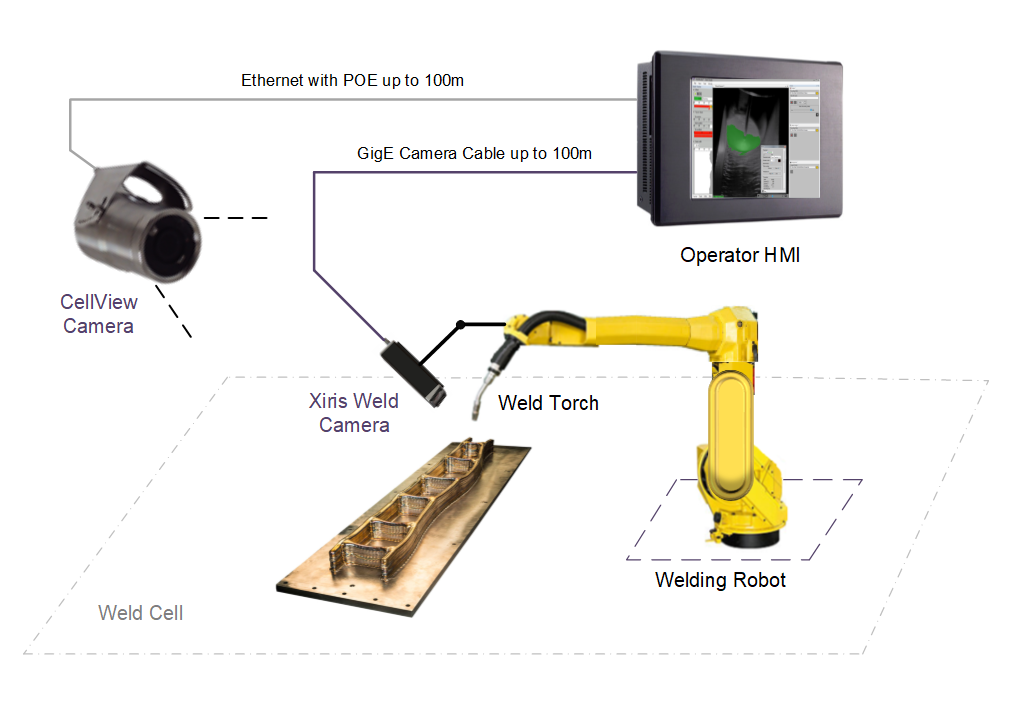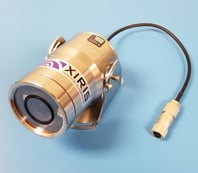 The Xiris CellView camera is a robust adjustable color camera with a wide-angle view with motorized zoom. It is typically installed with the XVC-1000e weld camera for maximum results. As the CellView camera is integrated with the Xiris camera system, it can be managed and monitored from the same HMI. Coarse adjustments can also be made utilizing the larger view and the Xiris weld camera for the final setup. Xiris cameras can be located up to 100 meters away without loss of image quality making the monitoring of very large automation cells or multiple cells from a control room possible, and the addition of more cameras and views easy.
For more information contact us or request a free, one-on-one, no obligation consultation!
Better Images. Better Decisions. Better Process Control.
Follow Xiris on social media for regular updates and welding videos!