We have discussed the benefits of weld cameras before, such as in some of our most recent blog posts Increased Health and Safety and Reduce Errors & Cut Costs. We think there is nothing better than when our customers realize the benefits for themselves after integrating weld cameras into their weld processes. Most recently, IRCO Automation shared a blog post and video explaining 4 Reasons to Include Weld Cameras on your Automated Welding System.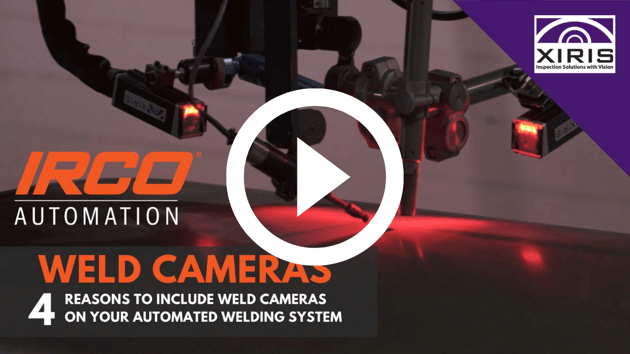 In this blog post, we are going to continue our blog series on the ways weld cameras improve productivity and further discuss one of the four key benefits from IRCO Automation's post and video: improved run-time.
A weld camera increases the arc on-time during the welding process as there is less need for the operator to stop and make adjustments such as setting the wire length or torch position. In a traditional welding process without a weld camera, an operator typically needs to stop the welding process, monitor the welding wire with the arc off and then restart the welding process. This is wasting valuable time that can be saved with a weld camera when an operator is able to make these adjustments in real-time.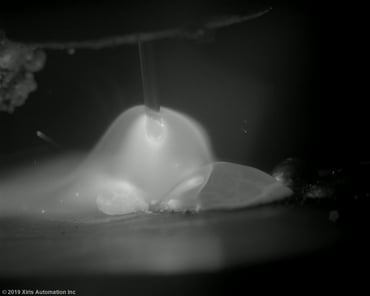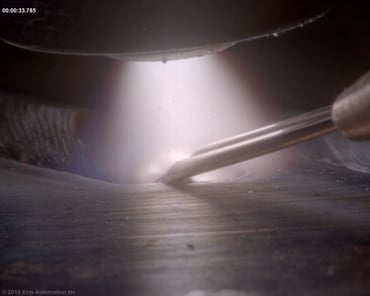 Plasma arc cladding with wire feed in color GMAW Process on carbon steel
This also reduces setup time as operators do not have to start and stop their welding process to inspect a weld segment for correct parameter settings during setup. With remote monitoring, operators can also avoid having to move back and forth from the weld process.
Weld cameras provide real-time monitoring to help increase arc on-time and improve the overall productivity of a weld process. To learn more about the key benefits of weld cameras, be sure to check out IRCO Automation's blog post and video, or visit the previous posts in our series of improving productivity.
---
Stay up to date by following us on social media or subscribe to our blog!