Even with the most advanced image-processing and camera technology, a Weld Camera won't be much help in monitoring welds if it can't stand up to the harsh conditions that exist for automated and semi-automated welding processes in the field. That's why the Xiris XVC-O Weld Camera is housed in an industrial-strength IP-rated enclosure.
But what about when the conditions get even more extreme, such as severe cold? Can a Weld Camera keep working outside even when it's well below freezing?
Xiris recently had a practical reason to answer that question. We have a number of customers who will be using the XVC-O for orbital welding and pipe cladding applications in geographies such as the Bakken oil fields of the Dakotas and Montana in the US, as well as Saskatchewan and Alberta in western Canada. We're releasing our latest electronics for the XVC-O this month, and we wanted to make sure they would function in the very cold winter conditions our customers will encounter.
Last week we put the XVC-O to the test in our in-house environmental chamber at a temperature of -20 degrees C (-4 degrees F). This test was performed far below the 0 degrees C (32 degrees F) rating and standard test conditions for this equipment.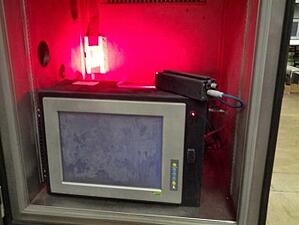 The XVC-O Gets Put on Ice


The XVC-O got frosty! But it kept working.
We now know without a doubt that the XVC-O will be reliable in the winter on the Bakken oil fields, as well as in other places in the world where welding needs to be done in extreme cold temperatures.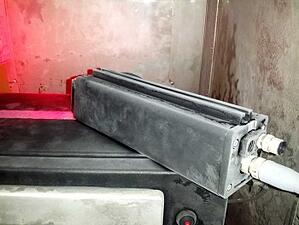 Covered in Frost But Still Working!

This type of testing is common at Xiris—we frequently use our test equipment to verify that our equipment will be able to withstand extreme temperatures and vibration and electrical interference. It's all part of our commitment to providing our customers with a quality product and the weld inspection and monitoring tools they need to improve their welding processes.