Xiris is based in Burlington, Ontario, Canada, near Toronto, but we're a global company. No matter where you are in the world, we can provide you with the most-advanced Weld Cameras available.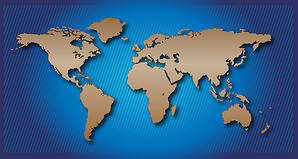 Xiris' XVC-O Weld Camera with High Dynamic Range imaging technology allows operators greater real-time visibility of the weld process than previously possible—significantly improving operator health and safety, weld quality, and productivity. We think this new technology has tremendous value for fabricators, and we want to spread it far and wide.
We work with machine builders and integrators all over the world in customizing the Xiris XVC-O Weld Camera to meet their needs for open arc welding applications, or the XVC-S for submerged arc welding applications.
We also work with various representatives and agents around the world to help us provide local sales and service in key regions.
As an example of our reach, we just signed Monitech Co., Ltd. in Korea to be the exclusive Korean distributor of Xiris Weld Cameras. Monitech's president, David Hwang, called our Weld Cameras a "superior technology" for customers and expressed optimism that it will "contribute toward the field of welding."
Monitech lives up to the high standards we look for in sales partners—experienced in weld quality monitoring and focused on continuous improvement.
Xiris has already delivered more than 2,000 vision systems to customers in over 30 countries around the world.
Technology knows no boundaries, and neither does Xiris.
To contact us for your personal demonstration, please call +1.905.331.6660 ext. 258 or email sales@xiris.com.
Image courtesy of shaire productions, Creative Commons