Today we will be introducing our third blog in our new series discussing the benefits of SWIR Imaging technology. Last month we discussed how to eliminate one of the greatest challenges in Metal Additive Manufacturing; measuring an extremely large range of rapidly changing temperatures without saturating the image detector. This blog will be highlighting how Xiris can help your business eliminate emissivity challenges in your MAM processes.
The Problem
The emissivity of a metal can change significantly based on the texture and metallurgical composition of the metal's surface. Molten metal (such as Aluminum, Stainless Steel, Titanium, etc.) that has a very shiny, mirror-like surface has very low emissivity that can change significantly with small changes in surface texture. These changes can lead to large measurement errors of the temperature of the metal resulting in inaccurate data as well as waste buildup.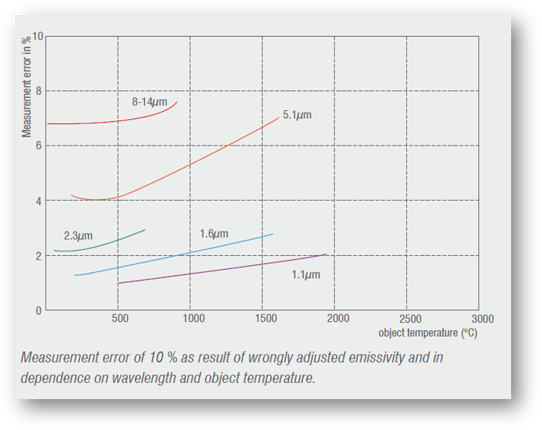 Figure 1: Target Temperature (°C) with Emissivity Assumed to be 10% and Ambient Temperature Lower than Target. (Source: R&C Instrumentation)
The Solution
Inaccuracy and waste is preventable using SWIR imaging technology which provides higher measurement accuracy when welding. The Xiris XIR-1800 Thermal Camera's SWIR imaging is much less sensitive (as seen in the slope of the blue and purple curves above) than LWIR or MWIR imaging to emissivity changes of a metal. This is important when imaging AM processes because the emissivity of the melt pool can change considerably as the metal cools, moving through a wide temperature range as it changes from a liquid to solid state. The shorter the wavelength, the less sensitive to emissivity changes on the sensor.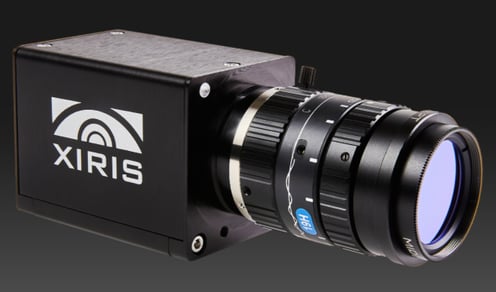 The Xiris XIR-1800 Thermal Camera
To learn more about the XIR-1800 Thermal Camera, check out the SWIR Thermal Imaging for Metal Additive Manufacturing Whitepaper or request to speak with one of our experts.
---
Stay up to date by following us on social media or subscribe to our blog!