Liisa Pine Schoonmaker is a welding educator at Chabot College in Hayward, California, where she has recently been exploring the use of weld cameras in her classroom.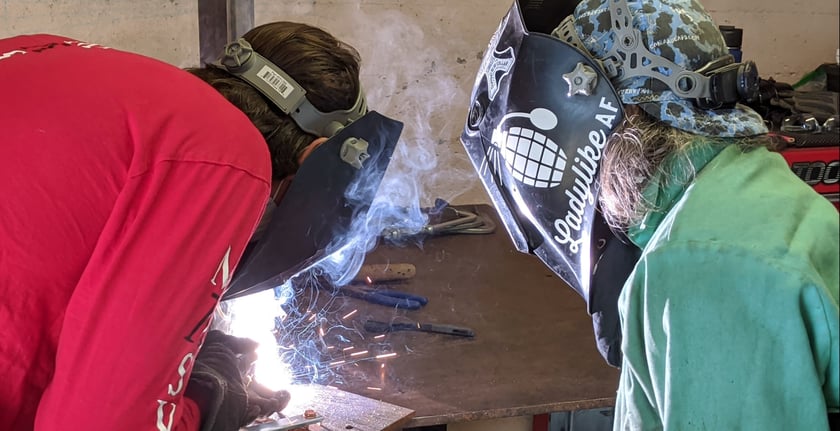 Initially, when Liisa first entered college, she had no plans to pursue welding as a career. However, once she began getting involved in art and experimenting with various materials, welding became an opportunity to explore. With an interest in using metal as a permanent material, Liisa signed up for an evening welding course where she not only learned more about the industry and welders, but also that she was more than capable of doing the trade. Liisa shares "Welding always seemed like a job for those who had family in welding... for those who grew up doing [trades]. So, it had never really crossed my radar, like a lot of people I think."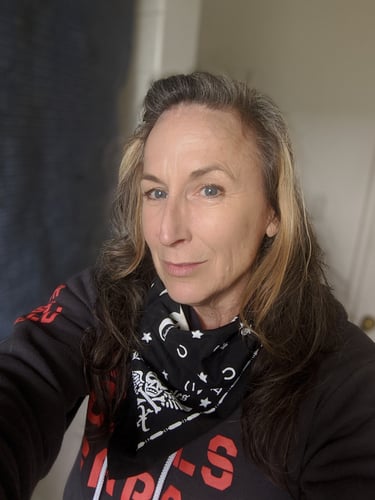 It was not long before Liisa discovered her appreciation for welding and how it challenged her both intellectually and physically. She discovered that solving engineering problems throughout her day and continuing to learn new things is what drew her into the industry. "Welding is something you never get tired of or never get too good at. It is a constant learning experience, and the sense of pride and fulfillment is so rewarding." [Click to Tweet]
After gaining a variety of experience in welding, Liisa eventually took on the role of a welding educator and has been hooked on the endeavor that is teaching ever since. "It is always fun when the student understands a concept, but it is also fun when you must figure out how they are going to understand it." [Click to Tweet] Liisa explains that every student is different, and the challenge of having to find new ways to convey information to each student is part of the enjoyment of teaching.
In her experience, metallurgy is one of the harder concepts to teach as it can be quite challenging trying to convey exactly what is happening beneath the surface of a weld. While there are a lot of simple diagrams, there are also a lot of complex micrographs, and it can be quite an undertaking to try and put it all together.
Liisa also explains that one of her favorite parts of teaching is seeing the students work together and help each other. Her biggest goal as an educator is generating a fun atmosphere where all the students get to be collaborative and curious.
Part of achieving this goal and overcoming the challenge of conveying difficult concepts to her students has been implementing the Xiris weld camera in her classroom. The camera presents a new perspective of what is going on in the weld and as Liisa reveals, she was "able to see for the first time, the weld pool outside of [her] own head... and interpret so much from what [she was] seeing." Welding cameras also create a more collaborative environment amongst the students who are interested in using them, as well as between student and instructor. Both Liisa and her students use the weld camera when performing welds to watch and analyze for what is happening in the weld, presenting a way for Liisa and her students to interact.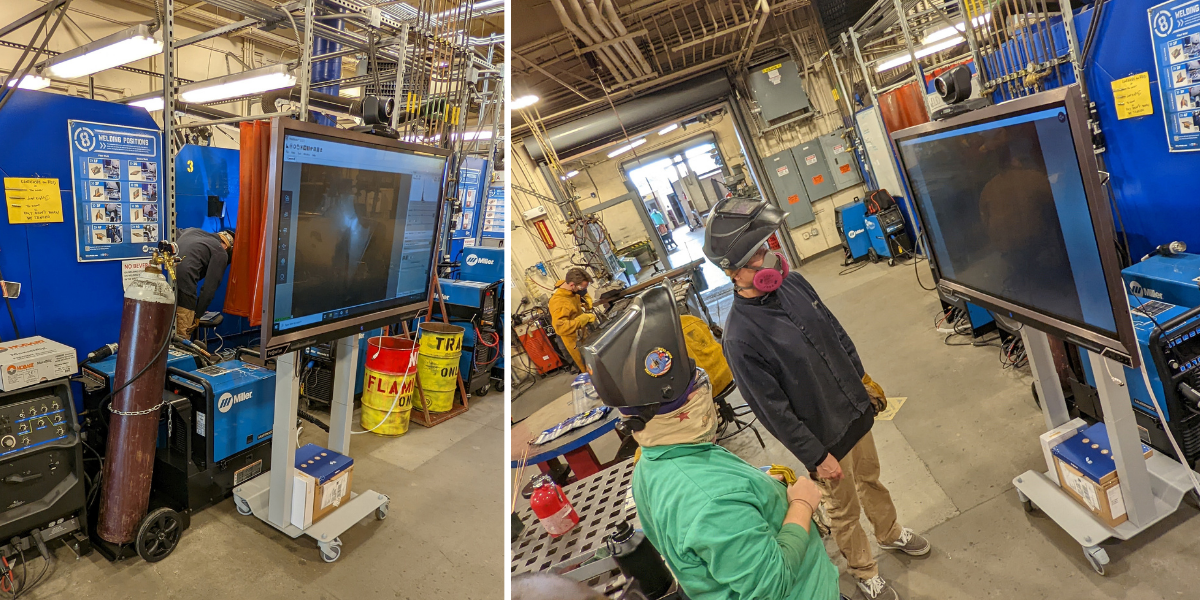 Liisa and her students are continuing to explore the use of weld cameras in the classroom and adapt to the innovative technology as Liisa is confident "the technology is not going to go away and the fact that it is accessible to a school is going to become increasingly common. You are going to see welding on large screens and be able to understand the process even more." Aside from the adoption of recent technologies, Liisa believes the welding industry is evolving in several other ways including more awareness around the trade within media and a renewed group of people interested in trying welding, which altogether is creating a more dynamic and social atmosphere. [Click to Tweet] Despite a tremendous amount of tradition, Liisa notices a new generation that is getting involved and they are excited about the trade, especially when it comes to sharing within the community on social media.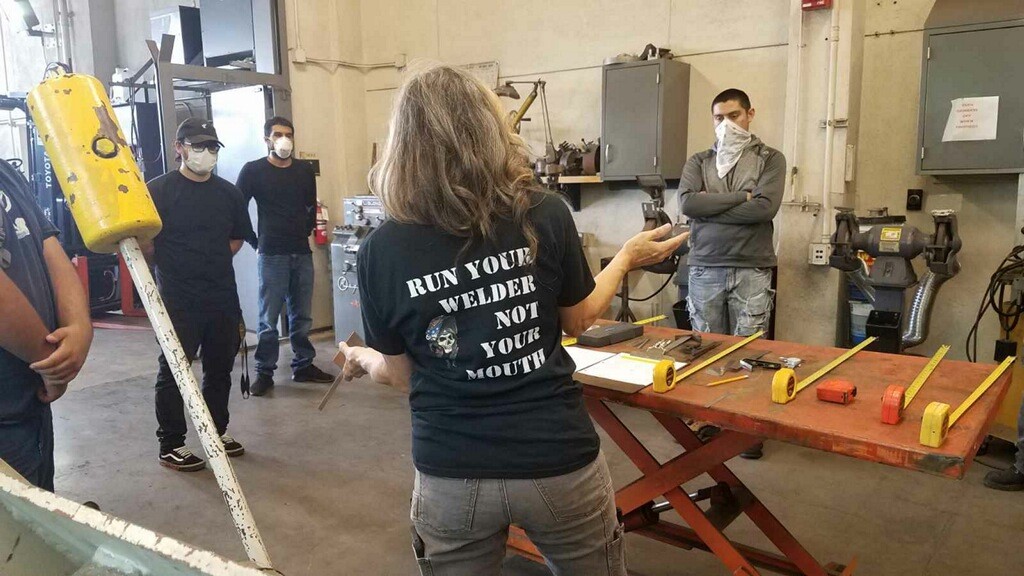 So, for those who may be interested in pursuing welding, Liisa advises that any student "keep at it...your persistence is the only thing that is going to get you to be a good welder." At Xiris, we appreciate Liisa's dedication as a welding educator and the hardworking students, both of whom are learning to adapt to the weld camera technology. Great work, Chabot College Welding and thank you Liisa for sharing your story.
---
Stay up to date by following us on social media or subscribing to the blog!