In our efforts to continuously drive innovation of our product line, Xiris has recently announced a new version of its popular WI-2000 weld inspection systems for tube and pipe manufacturing that now incorporates a Class 2 laser. The newly designed WI-2200 sensor head uses a laser diode that stays under the 1 mW threshold of optical power specified for Class 2 designation without compromising sensor performance. Additionally, it also includes several improvements to the housing and optical configurations to increase reliability while keeping it fully interchangeable with the WI2000.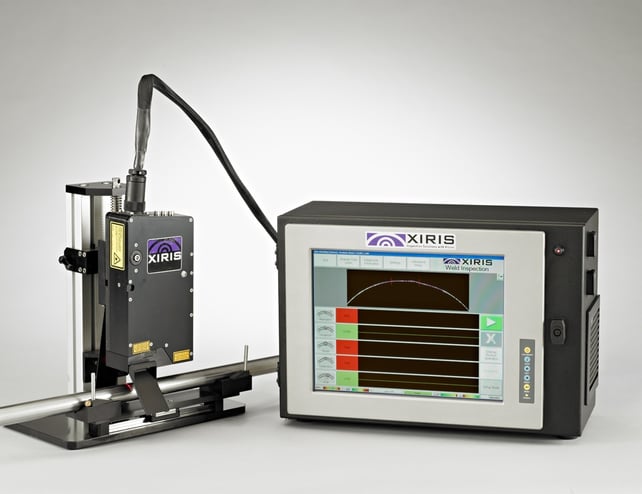 The WI-2200 will have a constant laser output and provide the user with the ability to adjust the camera exposure to control the brightness of the laser line in the acquired image. This approach provides more linear control over the laser line for better inspection of the weld.
The new, completely redesigned laser control circuit has 2 optical feedbacks for redundancy and is constantly adjusting the laser power to keep the optical power a safe optimal level as the operating environment changes.
What is a Class 2 laser?
Class 2 lasers are considered safe for normal operation, having optical output power below 1 mW, operating only in the visible range. A Class 2 laser is not a skin or materials burn hazard, nor does it harm the human eye. They are used in items such as consumer laser pointers and are safe for commercial and industrial use without laser interlocks, guarding or need for protective eyewear. This makes installing and using the WI-2200 safer and easier especially as a Laser Safety Officer is no longer required .
The WI-2200 is the next generation of our weld inspection systems. Ideally suited for all material types of steel, stainless steel, aluminum, titanium and coated materials, it can be integrated on most tube mills that employ open arc welding such as Laser, TIG, or Plasma power sources, as well as on clean HF and ERW mills. The sensor can be used right after the weld box to detect defects in the welding process, or after scarfing to inspect the quality of the scarfing process.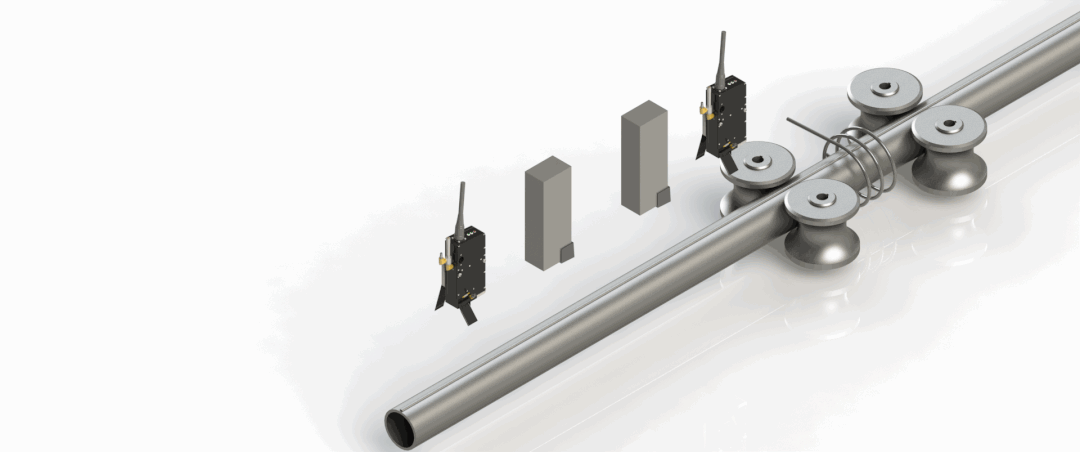 Double Head Configuration for Post Weld and Post Scarf
The WI-2200 with a Class 2 laser is just our most recent innovation to help our customers achieve better process control. Download the free datasheet or request to speak with one of our experts to learn more.
---
Better Images. Better Decisions. Better Process Control.
Follow Xiris on social media for regular updates