Burlington, Ontario, Canada, March 2022 –
Developing world class technology for the welding industry does not happen on its own. Instead, it involves a well curated team of technical experts in Optics, Electronics, Mechanical Design and Software, working hard to develop new and innovative technology. It involves listening carefully to our customers to make sure that we are addressing their issues and providing effective and easy to use solutions. But it also means developing an advanced understanding of the underlying technical problems that our customers face in the welding industry. Problems that involve metallurgical, physical and chemical issues that all need to be addressed as part of developing new technologies.
Xiris has always been a machine vision company, active in the welding industry only since about 2010. To bolster its technical footprint and understanding of welding technology, Xiris has signed on Dr. Patricio Mendez as a special adviser to help the company develop new camera and inspection technologies for the welding industry.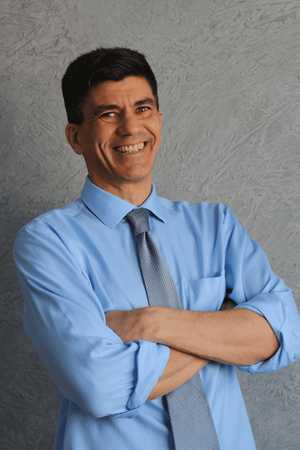 A world leading expert in Welding and Joining processes, Dr. Mendez is a Professor, the Weldco/Industry Chair in Welding and Joining, and Director of the Canadian Centre for Welding and Joining at the University of Alberta. His teaching and research focuses on the physics and mathematics of welding and materials processing, including heat transfer, magnetohydrodynamics, arc plasma, thermodynamics, and kinetics. Applications include wear protection for mining, and oil extraction, alloy development, procedure development, new welding processes such as laser cladding, casting, solidification, and direct metal additive manufacturing using semi-solid processing. Professor Mendez holds a Ph.D. and a M.S. degree in Materials Engineering from MIT, and a Mechanical Engineer degree from the University of Buenos Aires. He is the recipient of various research and teaching awards, and has 78 indexed publications and 9 patents.
As Xiris products evolve, new technology will lead to better tools that will provide a better understanding of the weld process, leading to meaningful quality and process control. As a Special Adviser, Dr. Mendez will contribute to, and help steer this product development underway at Xiris.
For more information, please contact us.
---