The XVC-700, the new weld camera from Xiris, features a unique flex design allowing for a "periscope" configuration of the housing. This means this camera can be mounted anywhere from 0-135° relative to the main body axis of the housing.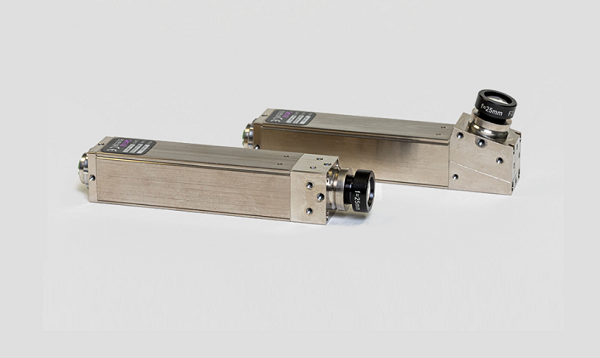 The range of applications where angled optics enable better placement of the camera are only limited by your imagination, but here are 5 we are sure you will find interesting:
1. Monitoring of ID Cladding in Small Diameter Pipe
By combining a shallow angle (less than 30°) with angled optics and the weld camera mounted under the welding torch and parallel to the axis of the pipe, the user can see the tip of the torch. Alternatively using an angle that looks past 90 degrees, the weld camera can be mounted beyond the torch tip and look back to get a clear, unrestricted view.
2. Orbital Welding (stud or Tube to Tube sheet)
A Weld Camera with angled optics can be easily placed to rotate with the orbital head, whether ID or OD, minimizing the radial space needed.
3. Continuous welding (Tube and Pipe Mills, Seamers, Orbital Welding, etc.)
Using near 90 degree angles, a weld camera with angled optics can be mounted vertically, allowing users to see the weld process while minimizing the footprint of the camera in the area around the weld head.
4. Seamers & Tube Mills
In processes and equipment where optical length is critical, for example in the horizontal space of a tube mill set-up, an angled weld camera's tilted optics allow for optimum positioning.
5. LSAM (WAAM) Robots
In additive manufacturing environments, weld cameras with angled optics can be compactly positioned to best monitor bead height.
Do you have a welding process where an XVC-700 with angled optics would improve your quality assurance practices? Contact us and get a complimentary consult from one of weld camera experts.
---
Stay up to date by following us on social media or subscribe to our blog!