Xiris Automation Inc. exhibited at the XVC-O Weld View Camera in this year's Beijing Essen Welding Show. The show started June 10th and ended on June 13th, 2014 with an estimated 25,000 visitors from 50 different countries attending the large venue. Ninety percent of these visitors were reported from China, and the remaining 10% were international visitors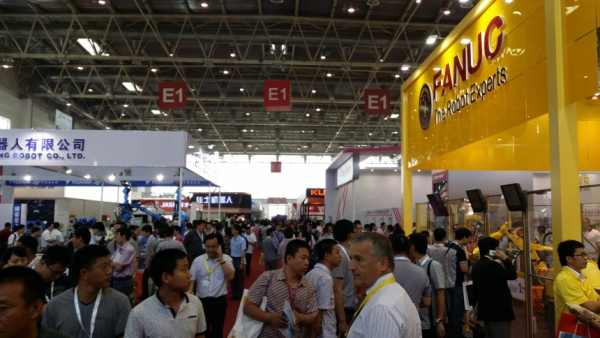 This year's show was a very unique opportunity for Xiris, as the use of weld cameras is new to China. This allowed us an advantage within the fast paced Chinese market to establish many new relationships with both machine builders and end users alike. The show was a late addition to Xiris' busy tradeshow schedule this 2014 season. Therefore our booth was not in our preferred location, but to our immense pleasure, this did not deter any interest in the Xiris XVC-O camera. There was an enormous turn-out and many discussions with potential customers. With both new and repeat customers in attendance, the booth was constantly crowded with interested prospective clients.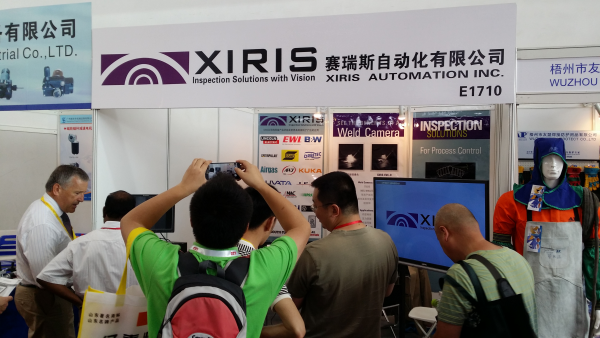 This demand and fascination with our product was due to the unique qualities of the XVC-O in the industry. It is a perfect solution for monitoring many different welding processes, and perfect for welding professionals. In China, as elsewhere, System integrators and general fabricators are constantly fighting to differentiate themselves from the intense competition in the industry. The Xiris XVC-O could be the key. Our camera can provide enough image clarity to monitor the entire welding process including both the brightness of the welding arc and its darker background.
Be sure to check out our website for full event details, and stay tuned for more updates on new products, sources, and pictures on all of our social media. We are now on Google+, as well as LinedIn and Twitter.
Xiris is busy this week! Not only are we exhibiting in Beijing, but we're attending #GPS14 too! Check out more here http://t.co/jLSPd06pYv

— Xiris Automation Inc (@XirisAutomation) June 11, 2014