Cladding processes that use powder spray incorporate a variety of technologies such as powder welding, plasma spray, PTA (plasma transferred arc) and laser cladding. These processes have similar elements where a plasma or laser arc provides the heat source one or more nozzles around the arc that dispense the powder.
Using a Xiris Weld camera can help researchers monitor two key features of any powder spray operation:
Monitor the amount of powder that is wasted once it has left the nozzle(s), i.e. how much powder bounces off the weld puddle or work piece without becoming adhered; and

Monitor the distribution and flow of powder, during process, to ensure an even & consistent distribution.
Ensure your R&D process is providing you the most information by adding a weld camera!
Laser Powder Spray Process Development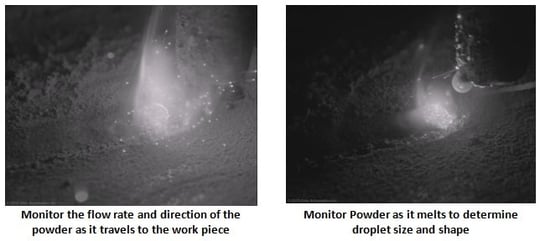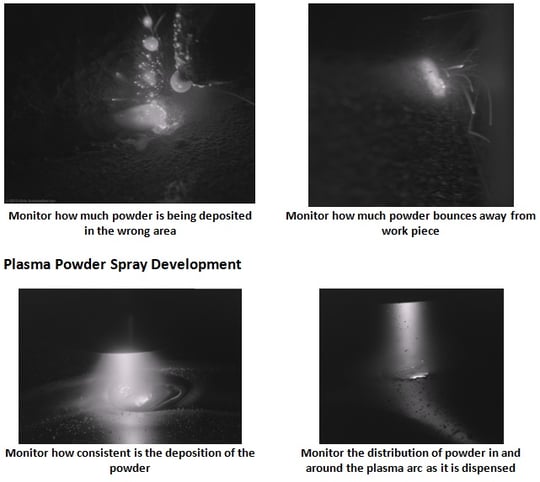 ---
Would you like to see what the Xiris XVC-1000 has to offer? Subscribe to the Weld Video of the Month Club to receive exclusive video content recorded by our own XVC-1000
For more information on how Xiris Weld Cameras can help monitor your weld processes, visit Xiris.com