Even the best users sometimes find it difficult to read through an operating manual for a software product. Recognizing this, Xiris Automation has created a series of easy-to-use training videos to help users set up and use the WeldStudio™ software utility provided by Xiris. There are currently 15 short videos available, with more being constantly created as new features are added to the WeldStudio™ software. The current video guides include the following topics:
WeldStudioTM Features Overview
WeldStudioTM Installation
Camera Tools (multiple videos)
Image Tools (multiple videos)
Media Tool
Virtual Camera & Raw Video Playback
Backing Up & Restoring Settings
This video series offers the user a very detailed explanation of how to install the WeldStudioTM utility, providing an in-depth look at all of the features in the program used to control the Xiris weld cameras. Special detail is provided on how to use the impressive video processing options WeldStudio™ has to offer, as well as details on how to properly record and playback video and raw images.
Xiris customers have exclusive access to the video guides through our Support Center website. The Xiris Support Center is a great resource for customers providing access to product manuals, the latest software updates and more. If you're an existing customer and would like to access the WeldStudio™ Video Guides, contact support@xiris.com to get connected with Support Center today!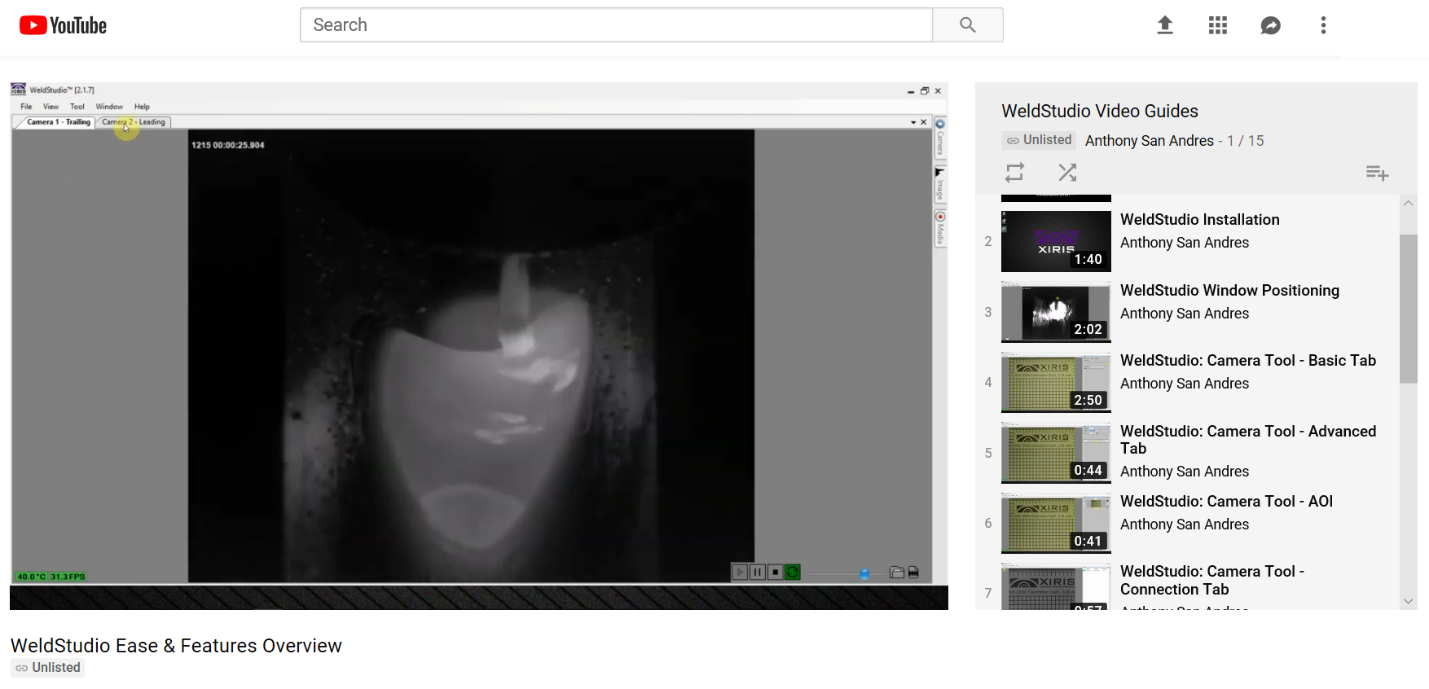 Better Images. Better Decisions. Better Process Control.
Follow Xiris on social media for regular updates and welding videos!