Two of the most important competitive advantages in tube production are the quality of the weld and the quality of the formed profile of the tube. How can you improve your quality while also driving down costs and delivery times?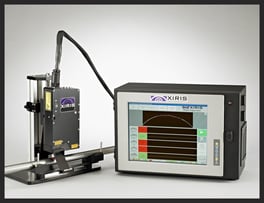 The Xiris WI2000 Weld Inspection System helps Tube fabricators improve quality and save costs by reducing:
Mill Set Up Time
Lab Time
Mill Downtime
Scrap
Customer Returns
Now, there's a powerful way to justify your productivity investment. Use your own cold, hard figures to calculate Return on Investment (ROI).
Download your FREE ROI Calculator Now!
Make an informed decision about a XIRIS WI2000 Weld Inspection System purchase and see how you can achieve consistently higher quality while reducing costs and increasing customer satisfaction.
For more information on how Xiris Weld Cameras can help monitor your weld processes, visit Xiris.com
Sign up to receive our Weld Video of the Month