When a customer refuses to accept a shipment because of a quality problem, the cost escalates as soon as the tube leaves the plant. The cost of customer returns includes all product that gets returned from, rejected by or credited to a customer. It also includes the expense of sorting, investigations, meetings, reporting, shipping, handling and containment. The tube producer may have to rework the product until it meets customer expectations, scrap it or, worse, send a team to the customer's site to inspect each piece manually. By adding weld inspection into a tube production line, the rate of defect detection will be higher as the weld inspection system will be able to detect, at a high level of accuracy, defects that are not easily detected by NDT equipment or manual operators. With higher defect detection rates, better quality product will be shipped, ultimately reducing customer returns.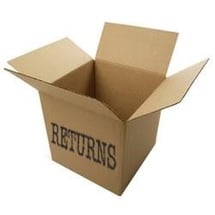 (photo courtesy of www.demacmedia.com)
Reduce your customer returns! Justify an automatic weld inspection system using a ROI worksheet where you can enter your own mill data.
Download your FREE ROI Calculator Now!
For more information on how Xiris Weld Cameras can help monitor your weld processes, visit Xiris.com or sign up to receive the Weld Video of the Month