The past couple of weeks have been busy for the Xiris Automation team as we've travelled across North America with our weld cameras and weld inspection systems attending the Pipe and Tube Conference, GAWDA 2019 Spring Management Conference, and FABTECH Mexico.
Pipe & Tube Conference
The Pipe and Tube Conference, organized by FMA, was held in Memphis from April 29th through May 1st. All sectors of the tube and pipe industry were present at this conference. Attendees focused on innovative technologies, interactive learning, and making connections1. Cornelius Sawatzky, a member of our Xiris Team, held a presentation on seam monitoring utilizing High Dynamic Range camera technology and its advantages over some conventional seam monitoring. If you missed Cornelius' presentation, take a look at this clip that he used.
GAWDA - Spring Management Conference
This year, the show ran from May 4th to 6th in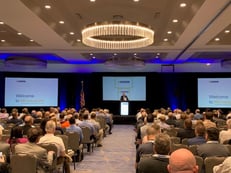 Minneapolis and highlighted the theme It's All About Service. The conference served as an idea platform for networking, process-oriented business education and take-home solutions, for a record of nearly 700 members in attendance2. Throughout the weekend we had the opportunity to listen to many inspirational speakers, including the President of GAWDA, Brad Peterson.
FABTECH Mexico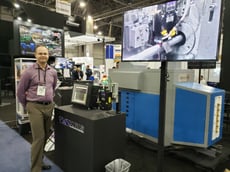 From May 7th through 9th, our team was at FABTECH Mexico with our distributor, PIECSA. Over 13,000 industry professionals were able to find solutions, network, learn, and experience first-hand the latest innovations in the various industries3. FABTECH Mexico also consisted of a huge variety of educational sessions that were open to all attendees.
Final Thoughts
We would like to give a big thank you to everyone who assisted in making each trade show happen. All of the hard work and preparation definitely paid off and the work did not go unnoticed. Thus far, it has been an extremely successful trade show season for Xiris Automation. It was a pleasure to meet everyone who was able to stop by our booths and we hope to be able to connect further in the future. If you were unable to visit us at these trade shows and have any questions or would like to learn more about Xiris Automation Inc. please visit our website or contact us. We can't wait to exhibit our weld cameras and weld inspection systems at the rest of our shows this year!
Better Images. Better Decisions. Better Process Control.
Follow Xiris on social media for regular updates and welding videos!

Sources:
1 https://pipetubeconf.fmanet.org/
2 http://www.cvent.com/events/2019-spring-management-conference/event-summary-5e77b35eb5aa4af8ad2cef1e60bfb782.aspx