Xiris is eagerly getting ready for next week's 18th Schweissen & Schneiden International Trade Fair in Essen, Germany.
Schweissen & Schneiden is the premier trade show for the global joining, cutting, and surfacing industry. At the 2013 show (Sept. 16-21), more than 1,000 exhibitors from over 40 countries will be presenting, some premiering their latest technology.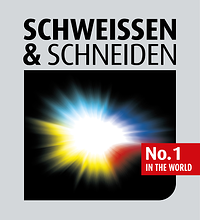 We're not only excited about demonstrating our products for the welding industry in this prestigious setting; we're looking forward to meeting the innovative people and seeing the groundbreaking technology from other pioneering companies across the world.
If you're going to be at Schweissen & Schneiden, please visit our booth—Hall 4.0, Stand B121. There you'll be able to see demonstrations of our XVC-O Weld Camera with High Dynamic Range imaging, as well as of other Xiris products, such as our laser-based WI2000p Weld Inspection System.
Better yet, please email us at sales@xiris.com to set up a personal product demonstration.
Our willingness to travel across the world to participate in Schweissen & Schneiden is directly related to the importance and distinction of the event, which is only held every four years. Within the joining, cutting, and surfacing industry, Schweissen & Schneiden is the showcase for new welding technology, equipment, machinery, and materials—and we feel we need to be there to stay in the vanguard of the industry.
The last Schweissen & Schneiden trade show, in 2009, was attended by more than 52,000 experts from 128 countries, and more are expected this year. It's a popular show, to say the least, so there's a good chance many of you are planning to attend, for the same good reasons we are.
Hope to see you in Essen, Germany!