The best welding educators are always trying to make their lessons more meaningful and interesting for their students. Incorporating new ideas or technology into their curriculum can help connect what students learn in the classroom with the real world. With the advent of good quality cameras used to monitor welding, instructors are recognizing the power of video technology in helping to increase interest level. Students learn in many different ways, and video can help instructors adjust and adapt the way they deliver information to their students to keep their lessons fresh and engaging.
While there are many different ways that instructors might choose to incorporate cameras into the classroom, the two most often applied techniques of implementing video include:
1. Weld Camera
Being able to monitor the close up of a student's actual weld bead allows instructors to see how clean it is, make sure all the process parameters are correct, ensure the speed is right, etc. This is achieved using a weld camera that can be mounted near the weld coupon to capture the weld pass made by the student.
2. CellView Camera
Instructors can also monitor the entire welding work cell to watch the student welding and get a greater view of their technique. Instructors can see how the student is holding the torch, their arm position, whether they are maintaining best practices for health and safety, and more. This is achieved using a camera with a wide-angle view mounted on a corner of the work cell and able to see everything in the cell, also known as a CellView camera.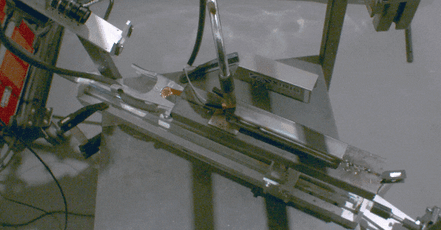 The addition of the CellView camera to a welding cell also equipped with a Xiris weld camera, can help instructors to remotely monitor each student's welding status, productivity and efficiency by displaying and recording welding segments that can then be viewed remotely and played back to the student as a recording tool.
In order for the CellView Camera to monitor the entire cell, it must have the following features:
Low level light sensitivity to see details when limited lighting is present;

Auxiliary lighting to help illuminate the welding cell as need be;

Adjustable zoom, focus and iris to ensure the best possible wide-angle image can be acquired and kept in focus.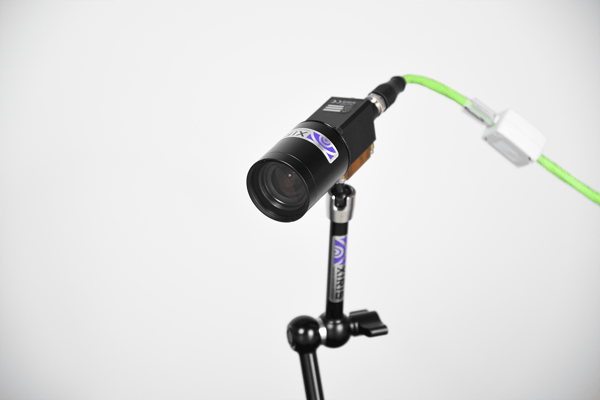 The Xiris CellView Camera
To make these video installations a success, it would be ideal if the output of both cameras, the close-up weld camera and the wide angle CellView camera could be integrated into the same display so that everything done by a student is displayed and recorded for offline playback.
The benefits to the student can include a recording of their work that can help them tune their in-process adjustments and increase their "arc-on time" (time spent welding) vs. having to continuously stop the process to make adjustments.
Xiris is able to provide a weld camera to display, record and playback weld videos made by the student or instructor, as well as a CellView camera that has all the features needed to allow the instructor to see the whole welding cell. Both cameras can be fed to a PC running WeldStudio™, the Xiris imaging software suite that allows both videos to be displayed side by side on the screen and recorded to disk.
To learn more about Xiris cameras for educators, request a consultation with our education expert.
---
Stay up to date by following us on social media or subscribe to our blog!