Xiris recently attended the FIMAQH trade fair in Buenos Aires, Argentina. Held every 2 years, FIMAQH is the premier exposition in Argentina for various manufacturing technologies and processes, including welding and cutting equipment. Despite a challenging economic environment with the current Argentine government, the fair was very well attended. Local Argentine visitors as well as some international visitors from other countries in the region encompassed some of the 35,000 visitors. This year's show demonstrated a particular emphasis on ship building, nuclear power generation, and oil and gas production.
Xiris attended the event as guests of Buenos Aires Welding (BAW), one of the largest distributors of welding and cutting equipment in South America. Cameron Serles, President of Xiris, made the trip to visit the show, and meet with the principals of BAW. As a result of the visit, BAW is now signed on as the exclusive distributor for Xiris welding products in Spanish speaking southern South American countries (including Argentina, Chile, Uruguay, Paraguay, Bolivia, and Peru). A family owned company, BAW was founded 20 years ago by its President, Mr. Juan Carlos Ferrero, who runs the company with his sons Sergio and Diego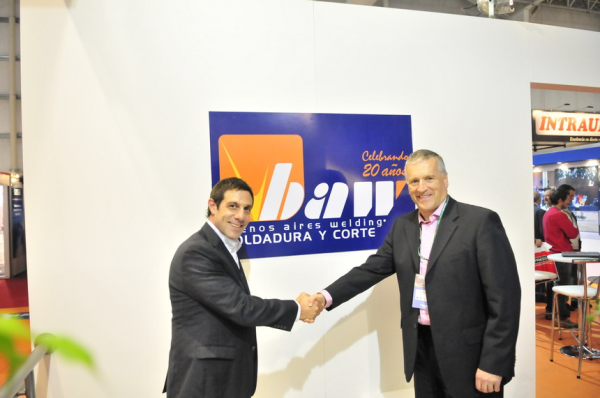 Cameron Serles of Xiris (right) with Sergio Ferrero (left), Managing Director of BAW.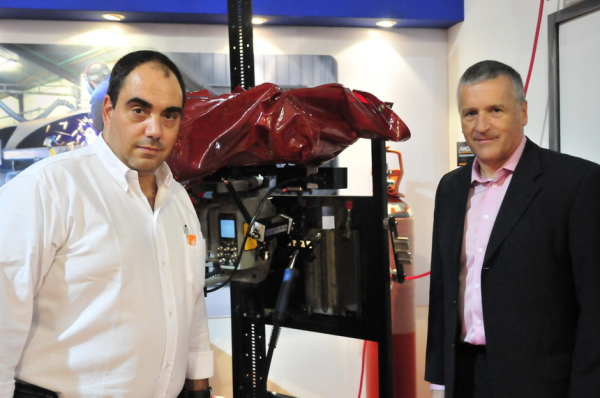 Cameron Serles of Xiris (right), with Fernando Lascano, Industrial Sales Manager of BAW.
Fernando Lascano manages the sales of all welding related equipment to the BAW customer base. BAW represents a number of international companies who manufacture industrial welding equipment, as well as welding consumables and related products. BAW has grown steadily over the past 20 years by steadily offering the market the latest technology from around the world.
"We are very pleased to be working with BAW" Cameron Serles commented, "they are a professional organization with a great sales presence throughout much of South America. They are a high quality distributor to customers in diverse metal fabrication industries including power generation, shipbuilding, oil and gas, and general manufacturing. We are looking forward to our continued partnership with BAW and a prosperous working relationship".
To find out more about about our trade show attendance and exhibits follow us on Twitter @XirisAutomation.