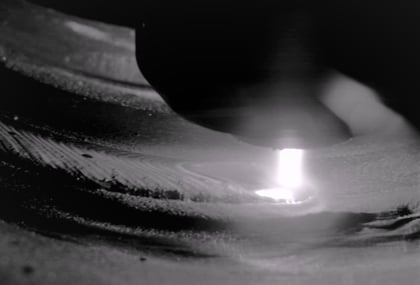 Once we've demonstrated to potential customers how a Xiris weld camera can help their business, the technology practically sells itself.
Brian Dobben, a welding engineer for Flowserve's Flow Control Division, could see the value as soon as he saw our camera in action.
"It's worth its weight in gold. It's just way too valuable not to have," he recently told us.
Dobben credits Xiris's cameras with significant cost and time savings, a higher level of safety, and more-effective operator training.
He also appreciates that we travelled from Ontario, Canada to North Carolina, U.S.A. to demonstrate the weld cameras and show personnel how to use the technology (it's so intuitive, it doesn't take a tremendous amount of training). Brian was also impressed with our quick turnaround on a necessary repair after a mistake by one of their operators.
We believe our high dynamic range (HDR) weld cameras can increase the efficiency and profitability of any welding operation, and we are committed to making our cameras a game-changing solution. But we don't just sell cameras, we will do everything possible after a sale to help our customers reap maximum benefit out of them as possible—and that's a lot of benefit.
To read Brian's full account of his experience with Xiris—and to get a feel for what we could do for you—we invite you to download this testimonial.
Better Images. Better Decisions. Better Process Control.
Follow Xiris on social media for regular updates and welding videos!