Unions with members who do on the job welding need to provide regular skills training upgrades and re-certify their members' skills. The UA is one such union whose locals train and re-certify their members in three technical areas: welding, steam fitting, and plumbing. Recently, one of their locals reached out to Xiris after hearing that other UA locals had purchased Xiris' weld camera educator kits. The local was looking to use weld cameras to aid in their weld training and re-certification programs. The Xiris weld camera educator kit is ideal for welding educators as it includes everything that a welding school or training facility needs to video their welding instruction: a high dynamic range weld camera, various optical components, mounting hardware, fanless PC and the Xiris imaging software utility, WeldStudio.
After installing the camera hardware, the union used the cameras for both "hands -on" and "hands-off" phases of their weld skills training process. In the hands-on phase, students make welds on test samples in training booths equipped with weld cameras that record and display the welds being done by the student. Other students and the instructor can observe the welds in process, and the recorded video of the weld test can be reviewed offline for detailed analysis and feedback for the student. By having access to the video offline, students can clearly review how well they performed a weld and can receive instruction on how to improve or learn from their mistakes.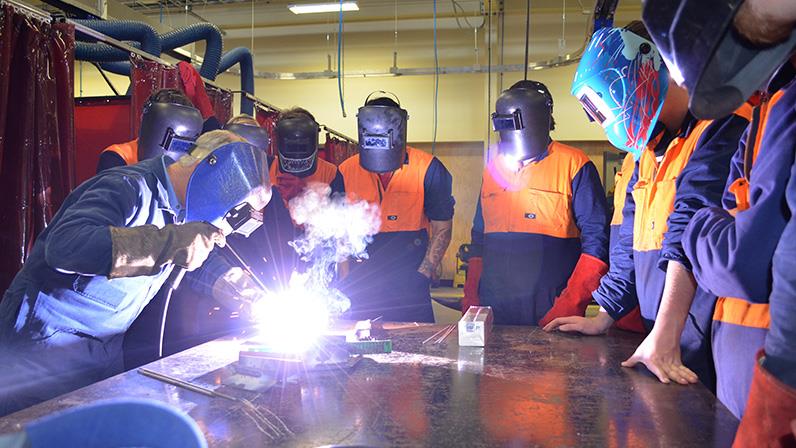 (courtesy of www.ucol.ac.nz)
In the hands-off phase, the facility's instructors can make a weld demonstration with a weld camera recording the process. Instead of having students crammed around the weld station where they may not all be able to see the process, students can either watch the instructor's weld process demo live on a large computer monitor, or review the video of the weld demo offline. In this way, video footage of both good and bad weld procedures can be archived for offline viewing and training purposes, to provide a library of useful training material for the students.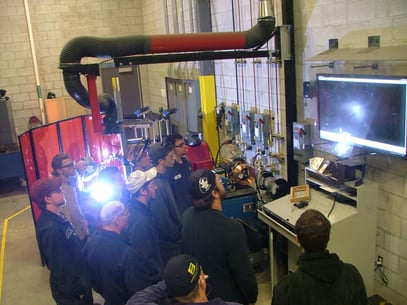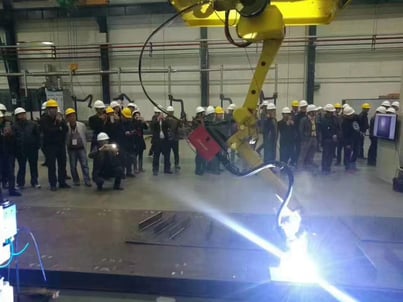 With a weld camera recording their welding process, instructors can broadcast both live and recorded examples of their welding, providing new options for training in the classroom and remotely. The result is a much larger reach of students that can be trained and re-certified at a lower cost. Using a Weld Camera in the welding classroom is an important productivity tool that improves the quality of the teaching process, makes the learning experience more rewarding for the students, and bolsters the reputation and prestige of the welding program. This is what UA Local 800 along with over 30 other educational institutions have achieved from working with us, and now your educational institute can as well.