So long as our society requires new and reliable infrastructure, there will always be a strong demand for skilled tradespeople such as welders. These skilled and certified tradespeople must provide a high degree of quality craftsmanship necessary for the construction of anything from homes to industrial facilities. To become skilled in their trade and meet the evolving needs of our society, welders must undergo comprehensive training and certification programs, whether starting out in an apprenticeship or going through continuous training as an experienced welder.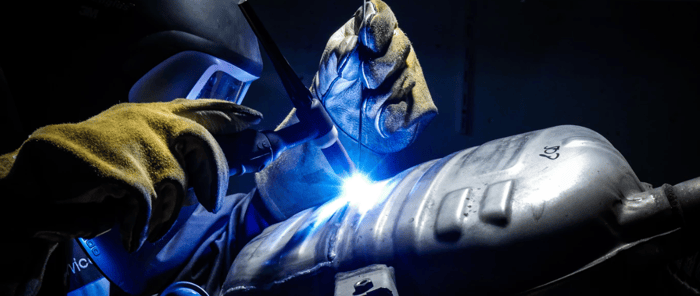 United Association, the union of Plumbers, Fitters, Welders and Service Technicians has been training qualified pipe tradespeople across North America longer than anyone else in the industry, continuing to provide premier training programs today. Part of providing one of the best training programs in the country, UA Canada continues to invest in innovative products to stay on the forefront of technology.
Over the past couple of years, a few of UA Canada locals had reached out to Xiris after hearing from other UA locals who had purchased Xiris Weld Camera Educator Kits. These union locals were looking to use weld cameras to aid their weld training and re-certification programs. Once installed, the Xiris Weld Camera Educator kit was an ideal solution for these local unions as it includes everything that a welding school or training facility needs to video welding demonstrations: a high dynamic range weld camera, various optical components, mounting hardware, fanless PC and the Xiris imaging software utility, WeldStudio™.
After installing the camera hardware, the union used the Xiris weld cameras for both "hands-on" and "hands-off" phases of their weld skills training process.
In the hands-on phase, students make welds on test samples in training booths equipped with weld cameras that record and display the welds being done by the student. Other students and the instructor observe the welds in process, and the recorded video of the weld test is then reviewed offline for detailed analysis and feedback. With access to the video offline, students are able to clearly review how well they performed a weld and receive instruction on how to improve or learn from their mistakes.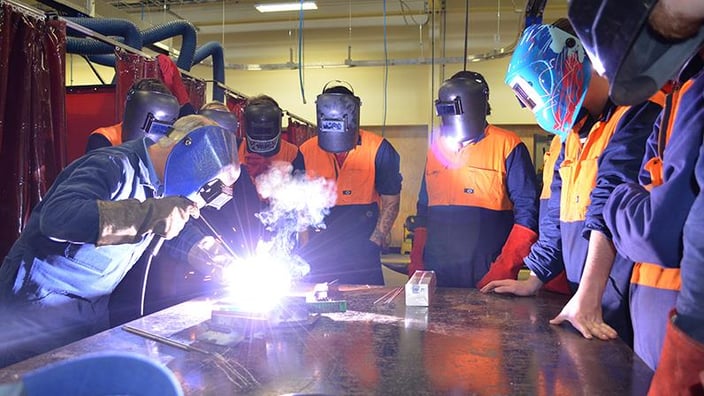 In the hands-off phase, the facility's instructors make a weld demonstration with a weld camera recording the process. Instead of having students crammed around the weld station where they are not all able to see the process, students can watch the instructor's weld process demo live on a large computer monitor or review the video of the weld demo offline. Later, the video footage of both good and bad weld procedures is archived for offline viewing and training purposes, to provide a library of useful training material for the students.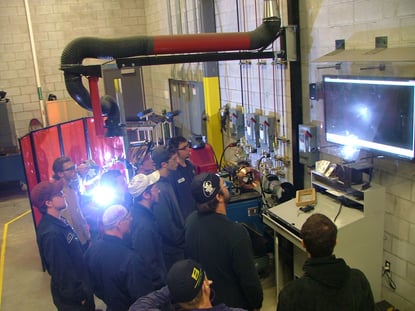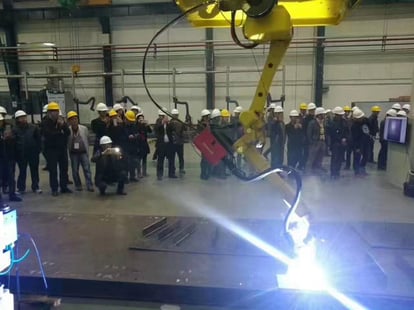 Beyond hands-off and hands-on training in the classroom, instructors can also broadcast both live and recorded examples of welding instruction, providing new options for remote training. The result is a much larger number of students that can be trained or re-certified at a lower cost.
Using a Weld Camera in training facilities such as a union local is an important productivity tool that improves the quality of the teaching process, makes the learning experience more rewarding for the students, and bolsters the reputation and prestige of the welding program.
---
Stay up to date by following us on social media or subscribe to our blog!